Whale Watching Season about to start, as about this time (november 2015), whales are being watched in northern places like the Alaska and Canada coasts.
By mid-december, the official whale watching season will start in the mexican state of Baja California.
So we are happy about it and getting ready for a lot of activity this year. Last years have been very active and the population of whales have been increasing, so more watchings have been experienced by the visitors.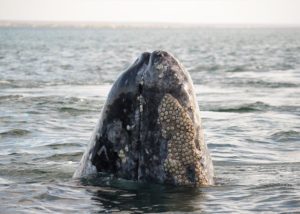 We will be arranging and operating whale watching tours in the following destinations:
Ensenada, Baja California.
Laguna Ojo de Liebre, Guerrero Negro, Baja California Sur.
Bahía Magdalena, Baja California Sur. (Departing from La Paz).
Los Cabos (Departing from Cabo San Lucas)
If you have not yet experienced a gray whale encounter, don't wait. This will be an excellent season for watching and learning about their conservation.
Experience the friendly gray whales at the sanctuaries, in an interesting and memorable Baja trip. We will take you from San Diego or Tijuana, to beautiful places in Baja California that you will never forget.
If you are in South California, the easiest si the Whale watching tours in San Diego and Ensenada, where you will experience whale watching and see the migration of the gray whale. We provide ground transportation departing from Tijuana to Ensenada, and the boat trip from Ensenada.
If you have at least 4 days to enjoy a Baja Trip, let us guide you. Our Baja 4 day trips include a visit to:
Ancient rock paintings of Cataviña.
Natural Reserve of Valle de Los Cirios (Boojum Trees).
Biosphere Reserve of Vizcaino (UNESCO Natural Heritage Site).
Famous Museum-Restaurant Mamá Espinoza, and Baja 1000 Race Stop Pit.
Largest Salt Evaporation Plant in the World at Guerrero Negro.
The most delicious and fresh mexican sea food restaurants, and best hotels on the route..