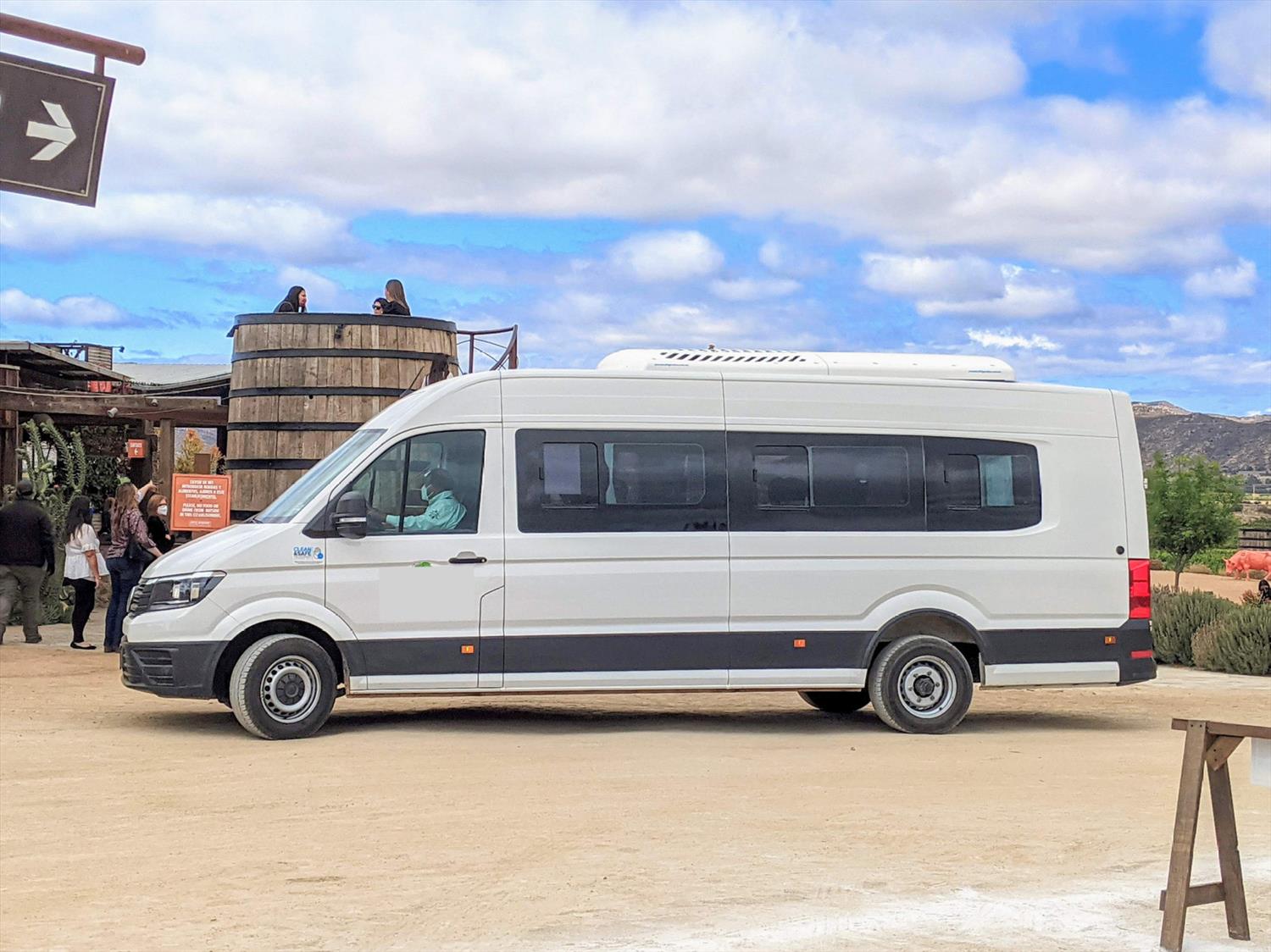 Transportation from Tijuana to Valle de Guadalupe
Enjoy Valle de Guadalupe without driving.
Private Shuttle. Customizable Schedule.
Professional Transportation Service
Hola! Since 2006 we have been operating Private Transportation Services in Baja California.
We are a mexican company based in Tijuana, complying with all federal transportation permits and licenses. All of our vehicles have On-Board Passenger Insurance.
Your professional private driver will meet you at the border or your chosen pickup location to serve you with a customizable private shuttle service.
Customizable Schedule
Choose your pickup location, like pickups from the border crossing in Tijuana, Tijuana Airport, Hotels in Valle de Guadalupe, hard to find Airbnb's, and Taco shops, just anywhere.
We will follow your required schedule for transportation in Tijuana, Rosarito, Ensenada or Valle de Guadalupe.
Your driver will wait for you at each location and then drive you to the next one.
We can help with itinerary design, logistics and some reservations at wineries and restaurants. Sorry, no reservations at taco shops, we have insisted but they say no gracias.
Day-Trip Transportation Services
Enjoy a day of tripping in Mexico with a private transportation service. We do offer Day-Trips in Tijuana, Rosarito, Ensenada and Valle de Guadalupe.
Direct One-Way Shuttles
For groups that just need to go from one place to another, we offer Direct One-Way Shuttles. Your driver will be ready for pickup on time (not mexican time) at your chosen location and drive you safely to your required destination.
We're ready to answer any question you may have
Please send us an email by filling the form below: