Updated: April 22nd, 2023
If you're planning on crossing the border between the United States and Tijuana, you might be wondering about the best place to meet your private driver in Tijuana.
PedEast
PedEast – Garita de San Ysidro (open 24/7 in both directions)
We recommend using the PedEast pedestrian border crossing station, also known as the "Garita de San Ysidro". (Who said learning Spanish can't be fun? You're already mastering border crossing vocabulary!)
Why PedEast? For starters, it's open 24/7 in both directions, making it a convenient choice no matter what time you cross the border. PedWest, on the other hand, is only open for northbound pedestrian traffic from 6am to 2pm.
To get to PedEast, head to 795 E San Ysidro Blvd, San Diego, CA 92173. Google Map: https://goo.gl/maps/3Qnf3qojUn8eEUbc8
The PedEast station is just steps away from the San Ysidro Trolley Station, and you can find nearby parking at Premium Parking, International Parking, and Laz Parking.
Once you've crossed the border into Tijuana, your private driver will be waiting to pick you up at the ROMA Pharmacy, located right across the street from the PedEast station. Give your driver a call, and they'll be there to transport you wherever you need to go.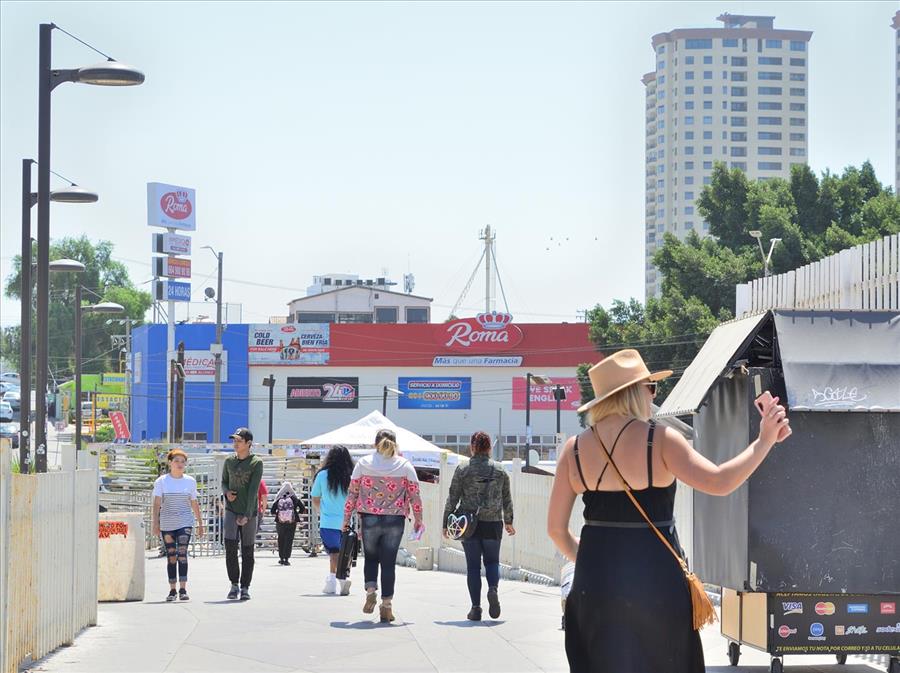 Ready to book your private transportation for your next trip to Tijuana?
Contact us at BajaExcursion.com to schedule your pickup and travel in comfort and style.
Private Transportation from the Border in Tijuana
We do pick ups right at the border crossing in Tijuana.
PedWest
PedWest – El Chaparral (OPEN from 6am to 2pm, only in direction MEX to USA
If you're crossing from Mexico to the US and prefer to use the PedWest station, that's also an option. However, please note that the station is only open from 6am to 2pm.
This is our favorite border crossing station for picking up passengers on the Tijuana side, the reason being that, once you cross the border there is a well designed and secure boarding area (yes, there are some well designed things in Tijuana) so once you cross the border, the car will be either waiting for you right there, or just meters away, with your driver waiting for your call, to come pick you up.
How to get to PEDWEST: On the US side, the border crossing station is called PedWest located at: 499 Virginia Ave, San Diego, CA 92173.
For nearby parking to Pedwest, try Border Station Parking, located at 4570 Camino De La Plaza, San Ysidro, CA 92173.
You have to walk across the border, following the signs all the way to Tijuana. Once on the mexican side, you will see large colorful "Tijuana" and "Mexico" signs. That boarding area is called "El Chaparral", you can get the exact pickup location in Google Maps:
https://goo.gl/maps/M6oUFpPCjEAzqsjf8
Your driver can't park at the boarding area. Your driver will be parked nearby waiting for your call or message.
Migration documents
Regardless of which station you use, don't forget to bring your necessary migration documents with you!