January 9th, 2023 Update: Pedwest reopened but with limitations, keep reading to know more…
The Best Pick-up Location at the Border in Tijuana is PEDEAST which in Tijuana is called "Garita de San Ysidro".
We suggest all pedestrian border crossings via the San Ysidro PEDEAST Border Crossing Station.
Why: It's open 24/7 in both directions, while Pedwest is only open 6am to 2pm from in direction to USA.
How to get to PEDEAST: PedEast is located at 795 E San Ysidro Blvd, San Diego, CA 92173. (located just steps away from the San Ysidro Trolley Station).
Google Map: https://goo.gl/maps/3Qnf3qojUn8eEUbc8
Nearby Parking Lots in San Ysidro: Premium Parking, International Parking, and Laz Parking.
How to meet your Private Driver in Tijuana: Right across the street from the Pedeast Border Crossing Station you will find the ROMA Pharmacy. Once there, please call your driver for Pick up (he will be parked nearby waiting for your call).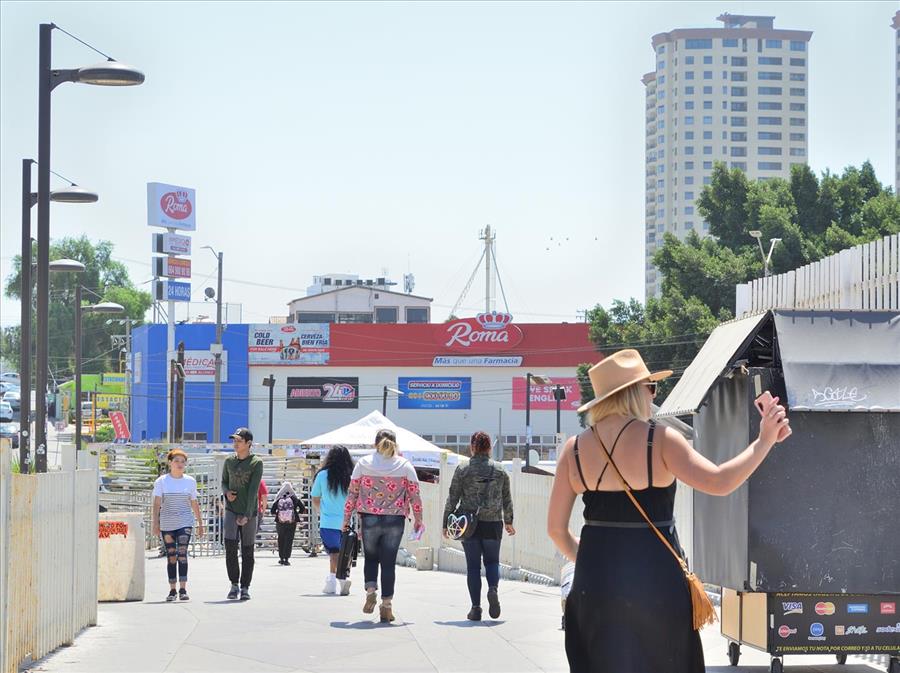 Available Private Transportation
We do pick ups right at the border crossing in Tijuana.
PedWest – El Chaparral (OPEN from 6am to 2pm)
On January 9th, 2023, PEDWEST – EL CHAPARRAL Pedestrian border crossing station reopened, but only in direction MEX to USA, and only from 6am to 2pm
This is our favorite border crossing station for picking up passengers on the Tijuana side, the reason being that, once you cross the border there is a well designed and secure boarding area (yes, there are some well designed things in Tijuana) so once you cross the border, the car will be either waiting for you right there, or just meters away, with your driver waiting for your call, to come pick you up.
How to get to PEDWEST: On the US side, the border crossing station is called PedWest located at: 499 Virginia Ave, San Diego, CA 92173.
Nearest Parking is the Border Station Parking, located at: 4570 Camino De La Plaza, San Ysidro, CA 92173.
You have to walk across the border, following the signs all the way to Tijuana. Once on the mexican side, you will see large colorful "Tijuana" and "Mexico" signs. That boarding area is called "El Chaparral", you can get the exact pickup location in Google Maps:
https://goo.gl/maps/M6oUFpPCjEAzqsjf8
Your driver can't park at the boarding area. Your driver will be parked nearby waiting for your call or message.
Sometimes we get some available spaces right below the bridge just some steps away.
Migration documents
Just a reminder, there are some migration documents you will need to bring along with you in order to cross the border into México.