Valle de Guadalupe, Baja California, is the main wine production area in Mexico and its main tourist attraction is to go wine tasting at its multiple wineries. If this is your plan, please don't drink and drive. That said, we will tell you about some of the best transportation options to go from Tijuana to Valle de Guadalupe.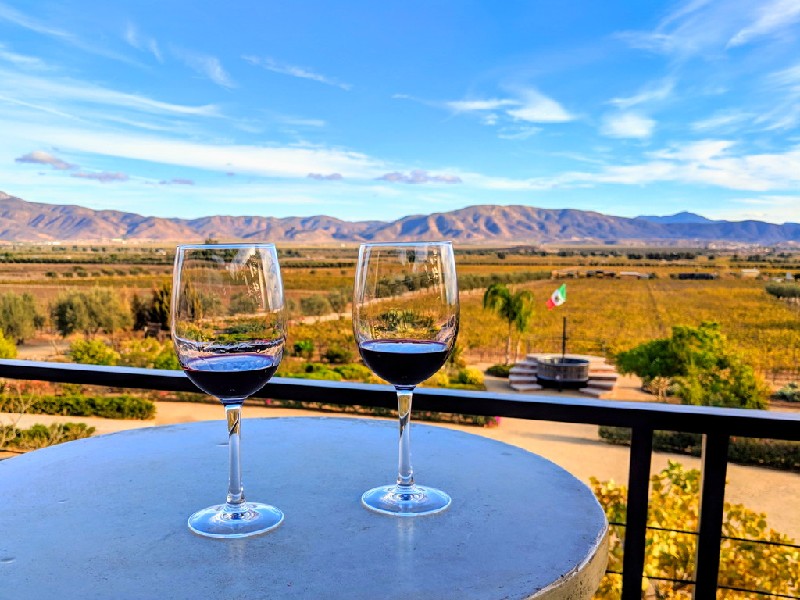 From Tijuana to Valle de Guadalupe it takes between an hour and a half, up to almost 2 hours, depending on the departure location in Tijuana and how much traffic there is to get out of the city. If you will be walking across the border, see: Best Pick-up location at the border in Tijuana.
Valle de Guadalupe is an agricultural area, with beautiful landscapes of ranches and fields of grapevines and olive trees. Unlike other tourist destinations, public transportation is not a recommended option, as it is sporadic, slow and only stops at the main roadside. Your destination could be far away.
Private Transportation Service
Private Transportation Service is the best option to go from Tijuana to Valle de Guadalupe, because if your plan is going wine tasting, you will have a private driver who is an expert in the area. Your driver will be waiting for you to take you to the wineries, restaurants or destination of your choice in Valle de Guadalupe.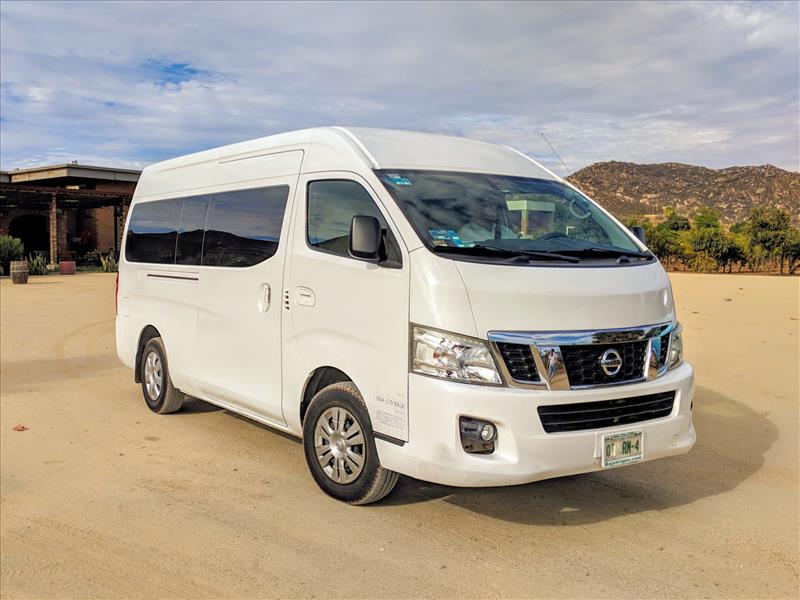 By hiring a Private Driver and Car Service, you will have the service to yourself with your desired schedule. You can choose a one-way direct transfer or a day-trip excursion so that the driver takes you to several places and at the end leaves you at your Hotel or AirBnb, either in Valle de Guadalupe, Ensenada or even back in Tijuana. It is safe, private and with a personalized itinerary.
Taxi Service
Tijuana Taxis can be boarded safely at the Tijuana Airport, at Hotels and at border crossings. They will take you to Valle de Guadalupe, although they do not always know the roads within the Valley. Taxis do not have an excursion tourism permit, so they will not be able to take you from one place to another, but only serve you with one-way transfer.
Didi, Uber or Cabify
Transportation Service via Apps, such as Didi, Uber and Cabify, will take you from Tijuana to Valle de Guadalupe and to the places you want to visit. Keep in mind that it is only a good one-way option from Tijuana to Valle de Guadalupe. However, for your return trip these apps are unreliable, as you may be waiting for an hour for a car to show up (there are almost none in Valle de Guadalupe).
Didi, Uber and Cabify are not recommended for Pickup from the Tijuana Airport, because they don't have federal permits, so for pick-up the driver will ask you to walk outside the airport to the highway through high-traffic areas where there is no pedestrian crossing (a dimly lit area at night). In the best case, you will have to walk with your luggage almost half a kilometer to the nearest bus stop where you can be picked up by your driver.
Public Transportation
This is the cheapest and most time-consuming option, but excellent if you enjoy connecting with local people and customs.
The ABC Bus company has departures almost every hour from the Tijuana Airport, at a transport center near the San Ysidro Port of Entry, and at the Tijuana Bus Terminal. One-way ticket cost is approximately $10. USD. It takes about 2 hours from Tijuana to Ensenada. When you arrive at the Ensenada Bus Station, you will have to walk a few blocks to the El Vigía Transport Center Terminal where buses leave to Valle de Guadalupe. Service is departs every 40 minutes starting at 5:30 am until 9:00 pm. Keep in mind that in Valle de Guadalupe, the El Vigía truck will drop you off right at the main road and your destination could be far away.
Car Rental
Renting a car is the least recommended option (unless you are coming on a business-trip). But if your plan includes wine tasting, it is not advisable to drive. Why risk having a conversation with a police officer while driving under the influence in Mexico. You don't want that experience in this trip.
However, in Tijuana you can rent a compact car for around $47 USD per day. For a 1 day ride, the cost of fuel in a medium vehicle is about $28. USD per day, plus highway toll booths for approximately $13. USD. If you want to rent a car, we suggest NOVA, a local Tijuana company with many years of experience and excellent rates (we do not receive commission for recommending them).
Let us be your Private Driver to Valle de Guadalupe
So if you are looking for the best transportation from Tijuana to Valle de Guadalupe, book online with us. We have been established since 2006 and will help you plan a nice itinerary, and some of the best places to visit in Valle de Guadalupe so that your visit is pleasant and you enjoy it to the fullest. Please contact us.